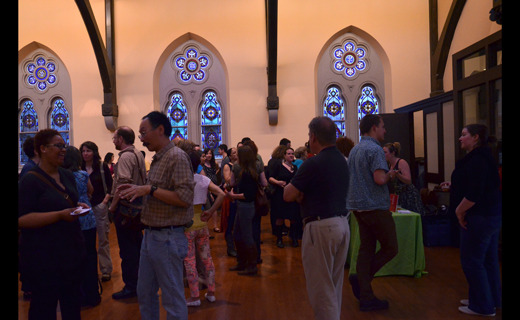 More than 100 people showed up for Grid Alive on Friday, May 10, to celebrate Grid's 50th issue, enjoy great food and beverages, listen to fascinating conversation and great live music, and say hi to old friends and meet some new ones.
Guests Judy Wicks, William Woys Weaver and Rob Fleming were entertaining and informative and musical guest Todd Henkin and company, while maybe not quite as informative, was absolutely entertaining.
Sponsored by Clean Currents Energy, the event also featured wine and beer and a selection of great cheeses from Rolling Barrel Events. Also at the event was a representative of Solar States. Stay tuned for details on the next action-packed Grid Alive, scheduled for Thursday, July 11.